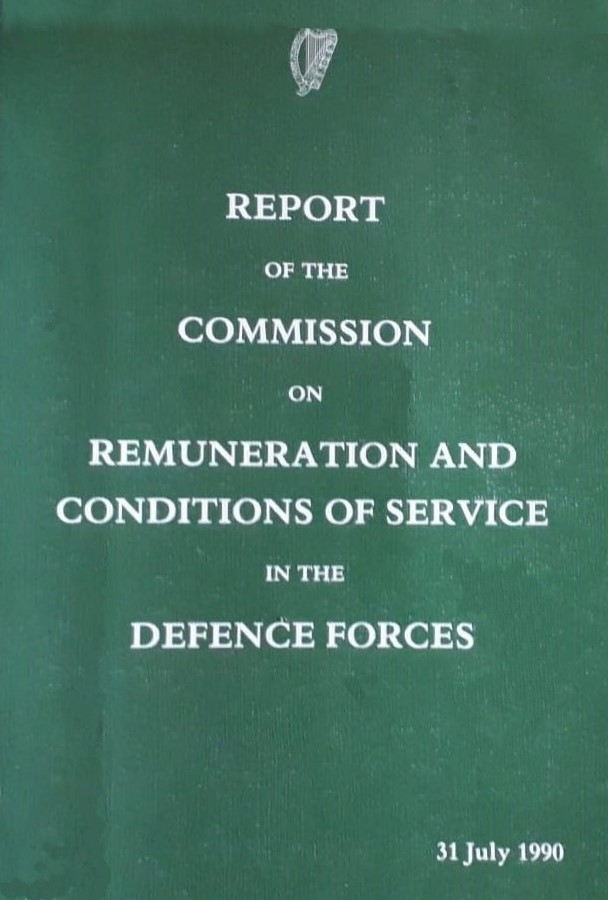 The Gleeson Commission was established on 27 July 1989 with the following terms of reference: To carry out a major review of the remuneration and conditions of service of the Defence Forces having regard to their separate and distinct role and organisation, and to make recommendations. The commission submitted its report on 31 July, 1990 and the Government subsequently endorsed the recommendations offered by it.
ARCOIreland's conclusions, advanced during its presentation on the IDFOC's Webinar: Commission on the Defence Forces, were based on the Gleeson Commission's Report, the EAG Reports and the Price Waterhouse Reports.
Likewise, a key element in ARCOIreland's five submissions on the application of the 2019 MSA increase for military pensions in payment, focussed on the Government's approval of the recommendations of the Gleeson Commission.
It is likely that the composition, terms of reference and deliberations of the Government's appointed Commission on the Defence Forces will be informed by previous reviews such as that of the Gleeson Commission.
Unfortunately, the Gleeson Commission's Report is long out of print, with a limited number of hard copies remaining in the public domain. An electronic copy of the report could not be located either through internet search platforms or from any other source.
In this context, the Representative Association of Commissioned Officers (RACO) recently undertook to produce a retyped version of the report and has kindly provided ARCOIreland with a PDF version of its significant endeavour. Link to RACO's version of Gleeson Commission's Report.