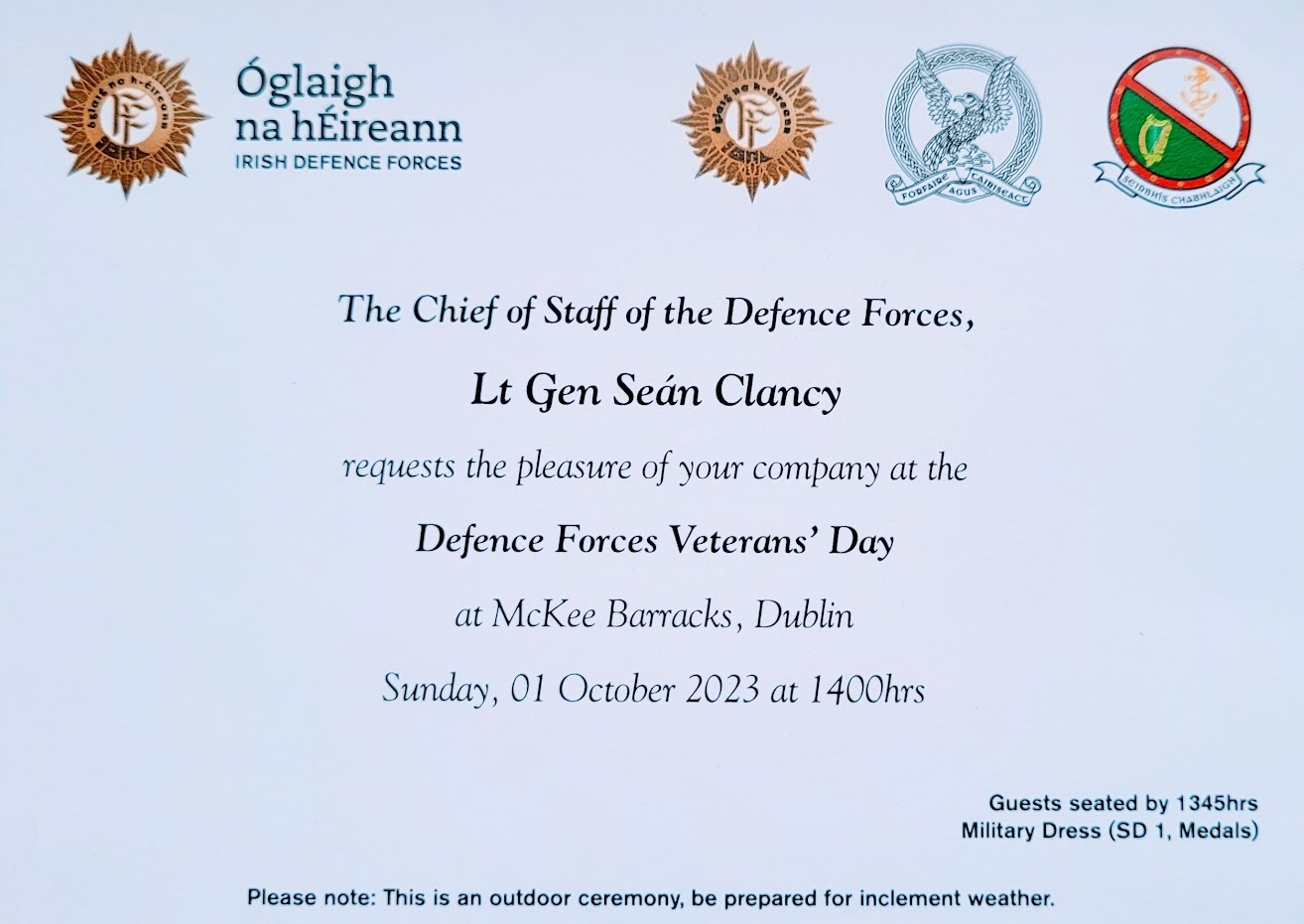 The Chief of Staff, Lieutenant-General Seán Clancy, has issued an invitation to ARCO members to this year's Defence Forces Veterans' Day. The ceremony takes place on Sunday, 1st October, in McKee Barracks, Dublin, commencing at 1400 hours.
To demonstrate solidarity with Óglaigh na hÉireann during these challenging times, the Executive Committee strongly encourages ARCO members to attend.
Veterans' Day reaches out to honour retired members of the Defence Forces and the families of Veterans are always welcomed to this event.
The day also provides an opportunity for veterans to reconnect and renew old friendships and the attendance of Unit, Corps associations and clubs, with whom all veterans can identify, enhances the day.
A representative group from ONET and IUNVA will parade, and will be reviewed by the Minister for Defence, Mr. Micheál Martin TD.
Following the review, the Minister will address the parade and other attendees. The ceremony will conclude with the laying of wreaths by the Minister for Defence and representatives of ARCO, ONET, and IUNVA. The ceremony will be followed by a reception in the Catering Centre.
Members are to be seated by 1345 hours and medals should be worn.
We look forward to seeing you in McKee Barracks on Sunday, 1st October. As ever, be prepared for the vagaries of Irish weather conditions.
EXCOM
19th September 2023