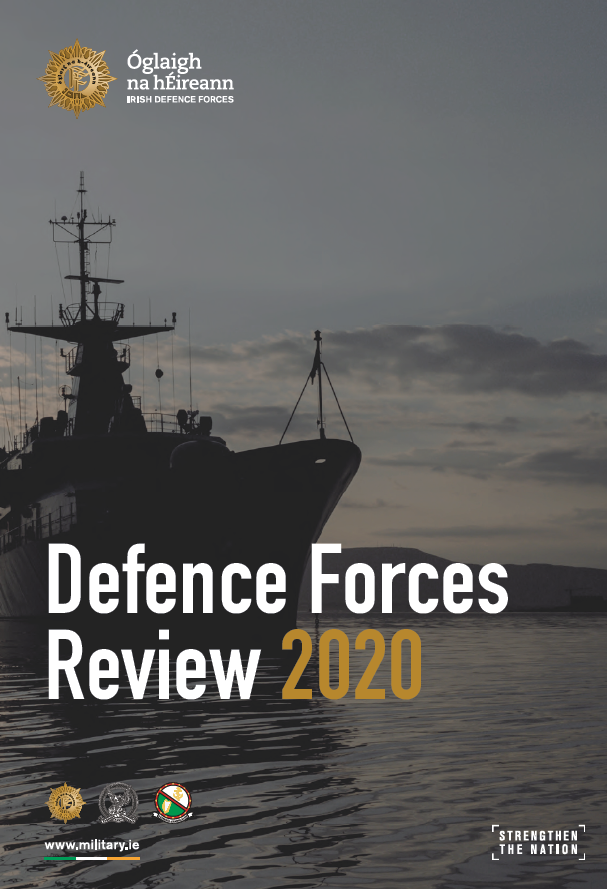 The theme of the Defence Forces Review 2020 is: The global island: Strategic implications for Irish defence planning in the evolving geopolitical landscape.
Edited by Lieutenant-Commander Paul Hegarty and Doctor Caitriona Dowd, this year's edition is published in academic collaboration with the Dublin City University School of Law and Government.
The 2020 Review reflects on the many challenges and opportunities facing Ireland at the national and international level, and their impact on how defence policy and planning is, and will be, conducted in Ireland over the coming decades.
This year's Review seeks to contribute to the national discourse on the strategies required for navigating a world that is becoming ever more complex and volatile.
LINK to the Defence Forces Review 2020.