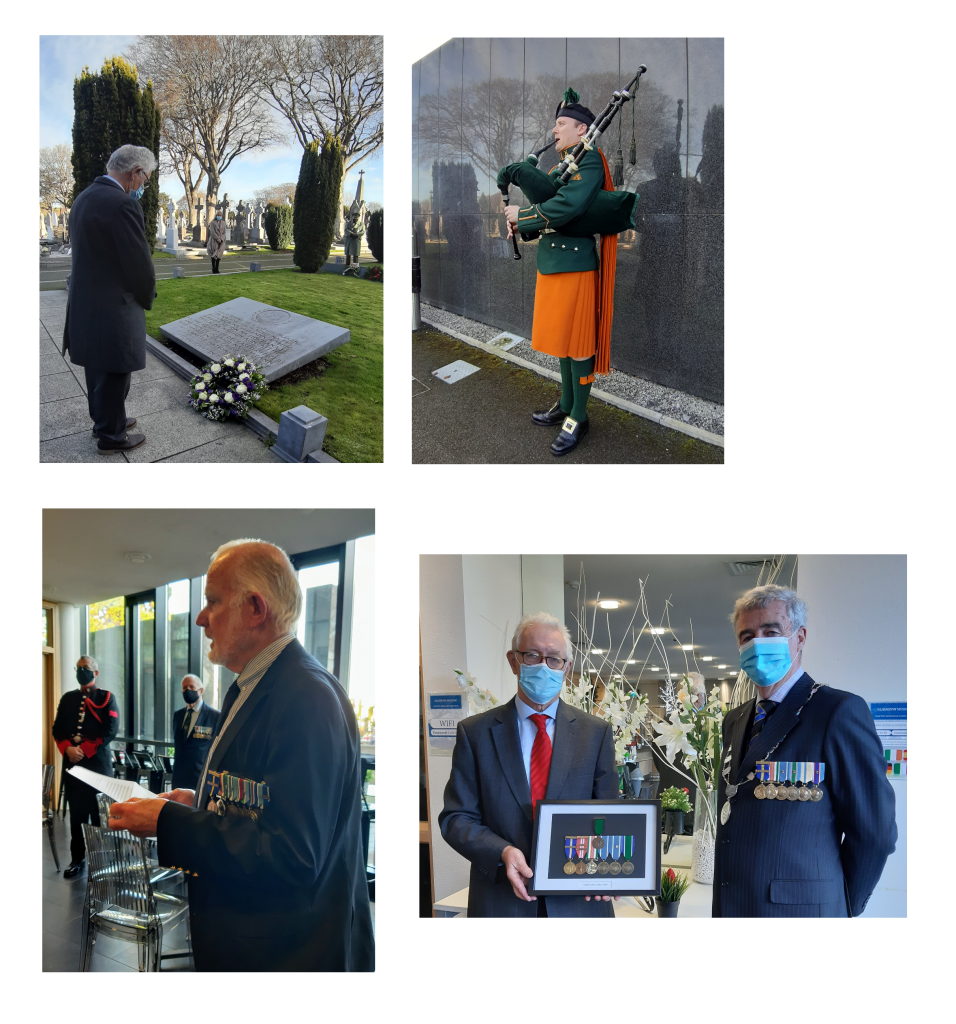 On Monday 14 December 2020, in keeping with COVID-19 restrictions, ARCO held a short commemoration ceremony at the Defence Forces Plot in Glasnevin Cemetery to mark the 60th anniversary of the burial there of Col Justin MacCarthy, DSM, the most senior officer of Óglaigh na hÉireann to die on overseas service. 
The Last Post and Reveille were sounded by a Trumpeter and Drummer and a lament and the National Anthem were played by a Piper from the Defence Forces School of Music.  Wreaths were laid by Mr Justin MacCarthy, son of Col MacCarthy, on behalf of the family and by Brig Gen Paul Pakenham (Retd) on behalf of ARCO.
Guests included Mr Justin and Mrs Catherine MacCarthy, Ms Aoife Watters CEO of Glasnevin Trust, Mr Oliver O'Connor CEO ONE and Lt Col Michael McCarthy (Retd) President McKee Officers Club.
Comdt Kate Hanrahan, Ceremonial Section was in attendance and Fr David Tyndall CF led the prayers.
After the ceremony Col Richard Heaslip addressed the guests on Col MacCarthy's overseas service and Brig Gen Pakenham presented Col MacCarthy's framed replacement medals to his son.
The principal organisers of this important historic milestone were Col George Kerton (Retd) and Col Richard Heaslip (Retd).
There is a link HERE to Col Heaslip's article on Col MacCarthy.