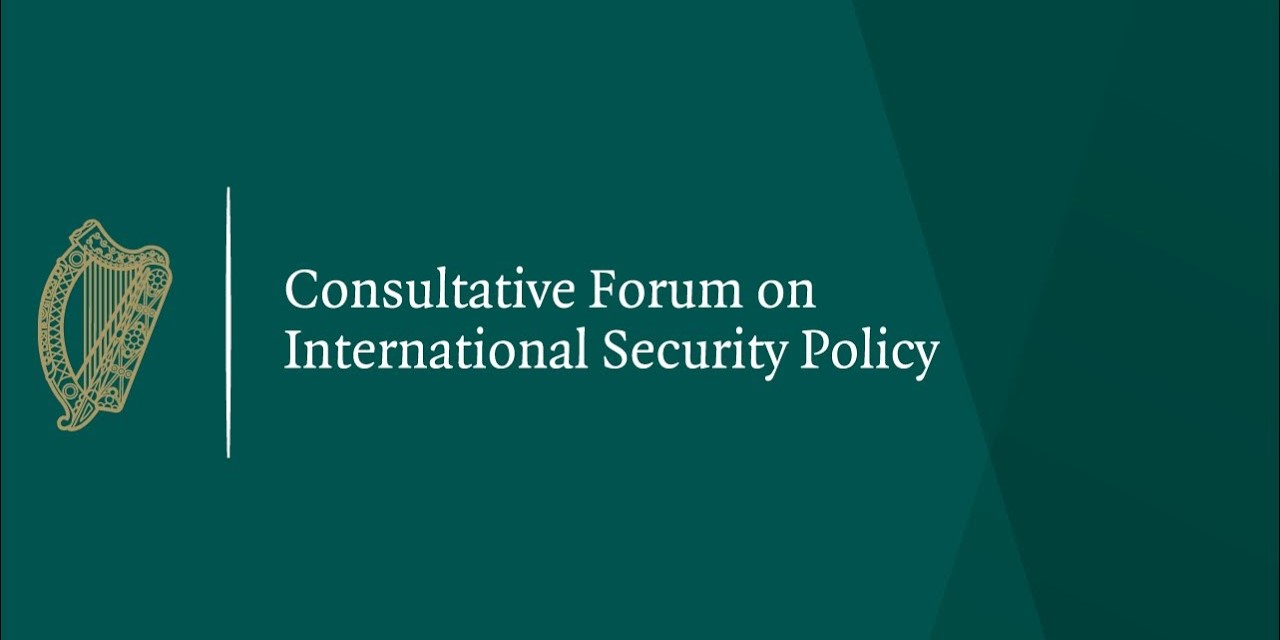 The Tánaiste, Minister for Foreign Affairs and Minister for Defence, Micheál Martin, recently announced his intention to convene a Consultative Forum on International Security Policy to start a discussion on Ireland's foreign and security policy.  See: https://www.gov.ie/en/campaigns/e2a6b-consultative-forum-on-international-security-policy/?referrer=http://www.gov.ie/consultativeforum/#
The Forum is designed to build public understanding and generate discussions on Ireland's foreign, security, and defence policies.
The Forum will focus on a wide range of issues, including Ireland's efforts to protect the rules-based international order through peacekeeping and crisis management, disarmament and non-proliferation, international humanitarian law, and conflict prevention and peacebuilding as well as allowing for a discussion on Ireland's policy of military neutrality.
The Forum will be open, inclusive, and consultative. It will involve a wide range of stakeholders, with participation from civilian and military experts and practitioners representing a breadth of experience and views. The Consultative Forum will take place in three different locations across four days in June 2023:
22 June at University College Cork

23 June at the University of Galway

26 and 27 June at Dublin Castle
ARCO members are encouraged to attend a session at a location that is convenient to them.  Full information on how to attend is at: https://www.gov.ie/en/publication/5bcf4-how-to-attend/